Happy Martin Luther King Day everyone!
Martin Luther King Jr. is one of my top five heros, and I love hearing his I have a Dream speech playing on the radios during the month of January. He is a reminder that you can accomplish great things and change paradigms by coming from a place of love, peacefulness, and passion. He's a reminder that you can still respect your enemies while not giving in to them. He is a reminder that violence is not the only solution for change. And he is a reminder that heros do exist in this world.  You've got to read this post by Jonathan Fields inspired by Dr. King's Faith. Craft. Attention. Improvisation. It gave me the chills.
Today is also a great day because I am going to celebrate my birthday with a dinner accompanied by friends and family. We are going to have Korean food, which I love!
I've realized that I'm actually two days behind now on my posts and, oh no, I've run out of mini canvases! I put in an order for more a week ago so I hope they get here pronto. I'm going to have a lot of making up to do! I thought about creating art in some different mediums, but I really liked how the mini canvases are looking as a group and I don't want to break up the cuteness of them together. We'll see how desperate I get.
I'm very happy with the way the last two painting turned out, especially the bear. I love his colors. Here they are!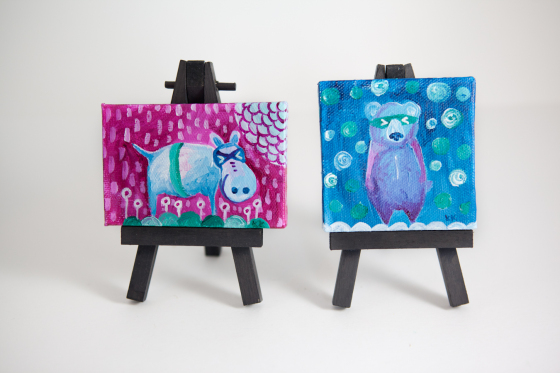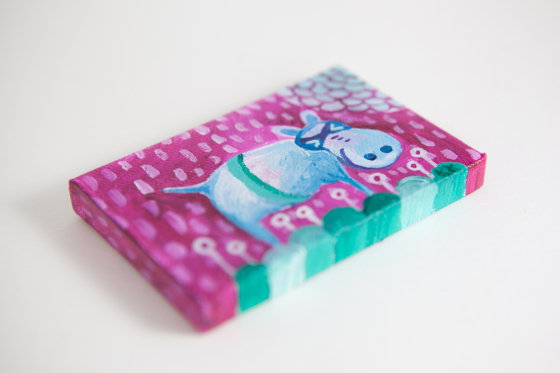 You can find them in my Etsy shop. Have a great day!