It's so cold outside today! For those of you in more frigid climates, you probably would laugh at me for saying so, but the wind was freezing! We still have a beautiful amount of snow on the mountains (I should really post a picture), and I think that is what may have inspired me today.
I had no idea what I was going to paint with this one, so I just sat down and let me paintbrush do the talking. It kind of just happened, and I'm happy with the results! It reminds me of a magical winter woodland where the creatures live in triangular dome houses, staying warm and cozy.
Voila!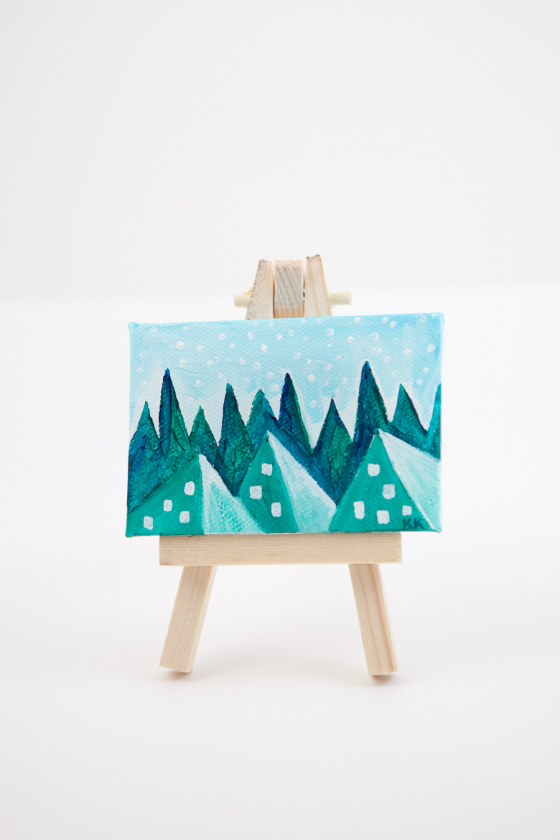 I hope you are warm and cozy wherever you are!