Happy 2013 everyone! Wow, today feels amazing. I have very good feelings about this year, like some wonderful things are going to transpire! I'm filled with more excitement and hope than I have felt on January 1st in the past.
Maybe part of that has to do with the big MINI ART MARATHON getting started today! Since today is a holiday for most people, I decided to take it easy and start the morning by painting. I definitely can say I would love to start every day like that. (So, I should, right?)
I'm loving today's mini-painting. It feels fresh, festive, and alive with the hope that a new year brings. Oh, this project is going to be fun!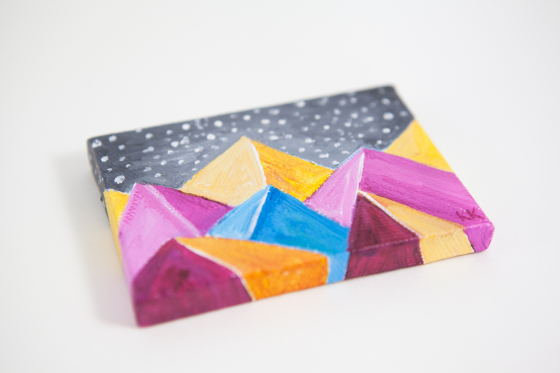 Did I mention that all of my mini art will be available in my Etsy shop for $31? You can find this painting and more as they come under the Mini Art Marathon section.