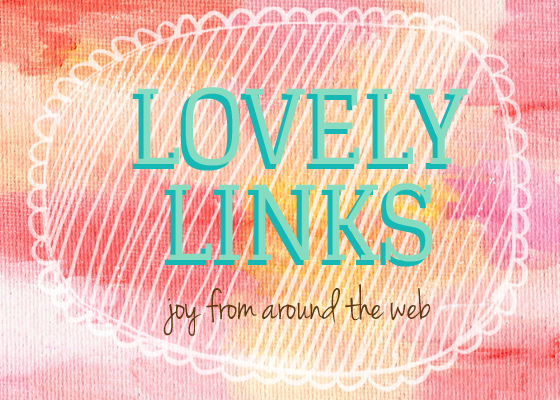 I think it's high time for some more lovely links!! Oh how I love all the goodness around the web!
Yesterday was National Coffee Day, and while I'm a little late to the game, it's never too late for coffee (although you may want to make it decaf). Check out these drool worthy drinks on She Makes A Home.
Into sewing? You can get a crazy awesome deal on this pattern bundle of 26 patterns, including a super chic infinity sweater from OneGirlCircus.
Hello sequins and pretty packaging at Omiyage!
Make your own super duper easy exfoliating moisturizer with Sew Beastly.
Chocolate Hazelnut Pie with Gingersnap Crust…need I say more?
Want to learn some art history? I thought this was hilarious.
Mums and Moms for community and creativity.
Business Mojo: Ten Ways Twitter Can Transform Your Business and Your Life!
Are you building a little biz? Here's a great interview with one woman who did just that…and now she's helping others do the same.