Jump to recipe
It's the height of flu and cold season, and this year it sure seems to be a doozy! In our home, we are happy to find natural tools that help to keep us healthy and happy, especially ones that taste this good! Elderberry syrup is a staple herbal remedy to have on hand and it has certainly proven it's worth time and again for us! We have even drizzled it over pancakes, added it to milk, and used it as a topping for yogurt.
WHAT DOES THE SCIENCE SAY?
Elderberries are fairly nondescript looking berry, but they pack a powerful punch of antioxidants, vitamins A, B6, C, phosphorus, and many amino acids. There have been many scientific studies that point strongly to the effectiveness of Elderberries against viruses, particularly Influenza A and B strains.
According to Steven Buhner in his book Herbal Antivirals, "Elder is a potent COX-2 inhibitor and inducer of quinone reductase. It also tends to act in the body's production of IL-10 if it is taken during infection, downregulating the levels of other cytokines and necessary, but if taken early in the disease process, it inhibits viral upregulation of IL-10 and increases antiviral cytokine production and activity." Whew!! Let me translate. That basically means the compounds in Elder have the ability to raise and lower cytokine production in your body so that your cells are better able to communicate during an immune response. It also helps to inhibit the ability of the virus to enter host cells. Pretty cool!
In one study I came across, a randomized trial of 60 patients aged 18-54 suffering from flu symptoms for 48 hours or less received 15 ml (3 teaspoons) of elderberry syrup or a placebo 4x per day for five days. Researchers observed that "Symptoms were relieved on average 4 days earlier and use of rescue medication was significantly less in those receiving elderberry extract compared with placebo".
Elderberry syrup is not a cure-all and taking it does not guarantee that you will not get sick, but my family has found it to be very beneficial to preventing and lessening the duration and severity of our colds.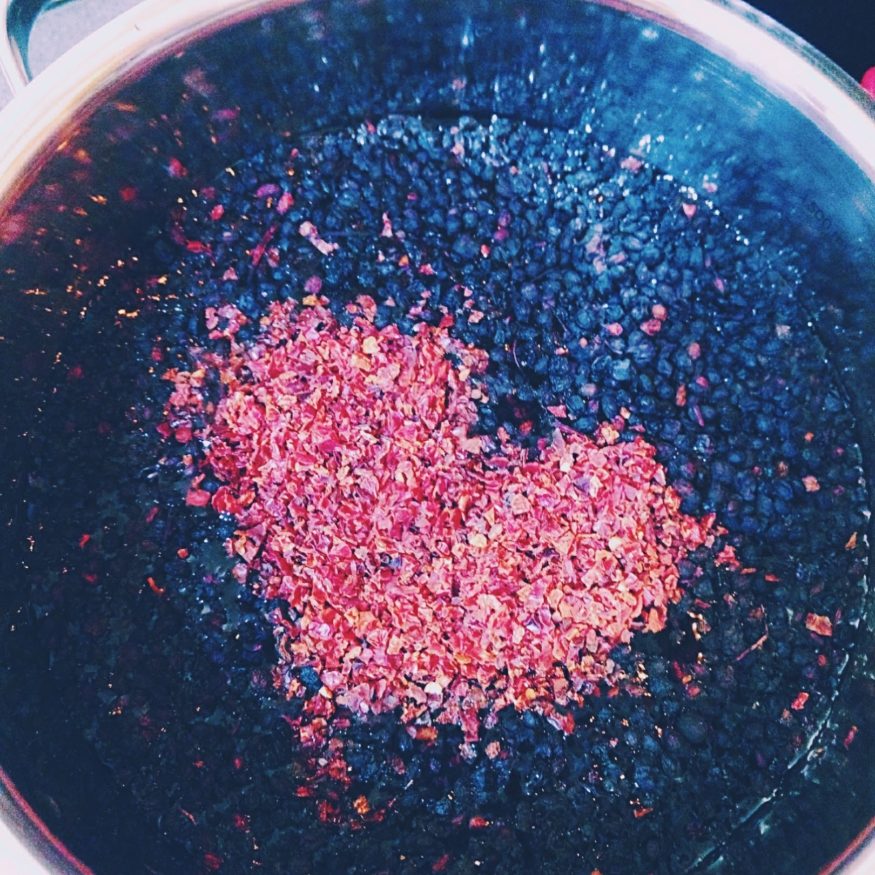 WHERE CAN I FIND ELDERBERRIES?
Most of the time, I get my elderberries dried from Mountain Rose Herbs or my local food co-op. Unfortunately, as of 2/17/18 all places that I can find online are still out of elderberries. Hopefully, they get some back in stock soon!
Elderberries do grow in many parts of the world and almost all over the United States, so you may be able to forage or find them in your neighborhood. We are planning on planting several in our yard! However, if you go the you-pick route, always make sure that you are 100% certain you have correctly identified the plant (especially because there are a couple of poisonous "look-a-likes"). If you are new to Elderberries, I recommending finding someone knowledgeable to work with when harvesting them. And as always, be respectful of the plant and the area you are harvesting from. Leave some for others, especially wildlife.
HOW MUCH TO TAKE?
Elderberries are great for when you are starting to feel sick, but they also work as a preventative.
In our home, the adults in the house will often take 2 teaspoons to 1 tablespoon of syrup a day, especially when we are around other sick people. We typically give the kids 1 tsp of syrup per day.
If illness strikes, we will up the frequency of the dose to a full dose every 2 hours. Research has shown that the half-life of the virus-fighting compounds in Elderberry Syrup is 2 hours, so the frequency of dose helps the important compounds to remain in your system while your immune system is tackling the virus.
As I am not a licensed medical professional, I cannot tell you what exact dose will work for you, but the above amount is what has worked for our family.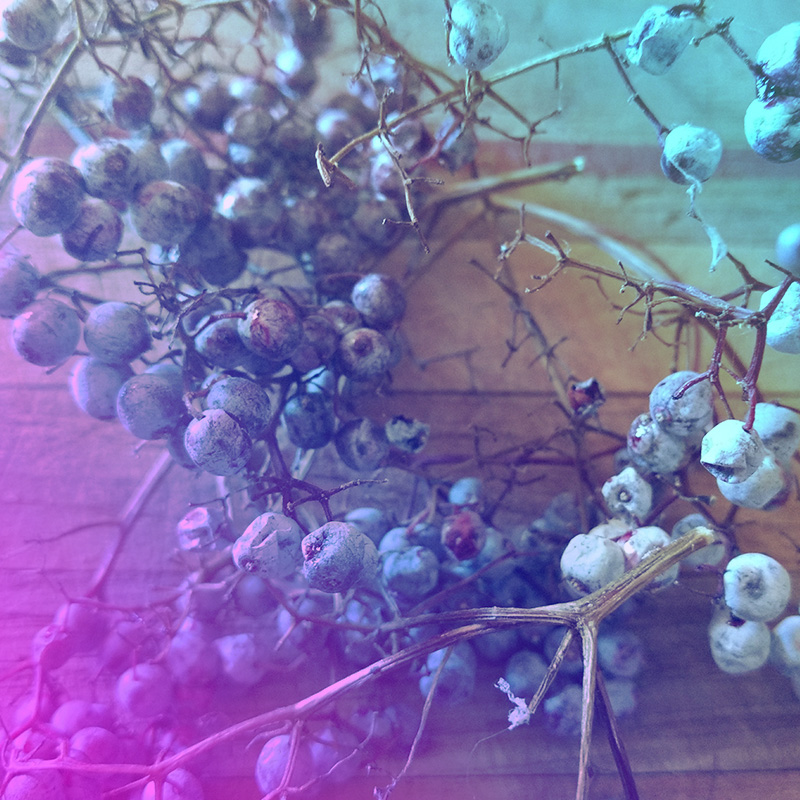 HOW LONG WILL THE SYRUP LAST IN THE FRIDGE?
The answer to this depends on many factors, but at our house, the syrup typically lasts about 3 months when refrigerated. That is if we actually keep it around that long! It's rare that we don't use it all up within a month. And then we make more!
HONEY SUBSTITUTES
You may not have access to honey or may want to give this to a young child (honey should not be given to children under 1), so there are a few alternatives for sweetener.
Without sweetener, you just have a strong tea, which won't last long. The sugar content of the honey actually helps to preserve the syrup slightly, helping it to last quite a bit longer in the fridge. You can substitute the honey for maple syrup, molasses, date syrup or even sugar.
Notes
Note: *Licorice Root is optional but is a powerful synergist for this formula. If included, do not take longer than 4-6 weeks.

Ingredients
4 cups water
1/2 cup elderberries
2 TBS Rosehips
1 tsp - 1TBS fresh grated ginger (depending on how spicy you can handle it)
1 tsp dried licorice root (optional)*
7 cloves
1 cup raw local honey (preferred), maple syrup, date syrup, molasses, or alternative natural sweetener.
Instructions
In a 2 quart saucepan, place 4 cups water and bring to a boil. Turn the heat down to low so the water is simmering - steaming, not boiling.
Add all of the herbs (but not the honey) to the water, mix well, and allow to simmer (not boiling but steaming) until the water is reduced by half. You'll want 2 cups of liquid to remain. This usually takes roughly 30-60 minutes. Allow to cool to just a bit warmer than room temp.
Strain the herbs out so that liquid remains. The liquid may stain your hands, so wear gloves if desired. Cheesecloth works well for straining since you are able to squeeze out more liquid, however you can also use a fine mesh strainer. You may want to use a funnel to direct the liquid into a liter mason jar, which you will be able seal up after you add the honey.
Once the decoction has cooled to nearly room temp, you can add 1 cup of honey (or alternative). Mix well.
Refrigerate in a glass jar that is labeled and dated. The syrup should last upwards of 3 months.
© 2023 © 2018 Kimberly Kling and Blossom Design Studio, LLC.
HERE'S THE VIDEO I PUT TOGETHER FOR ALL YOU VISUAL LEARNERS 
I hope this information helps you to stay healthy and keep your family healthy this season!!
As I am not a licensed medical professional so please do your own research, and consult with your physician to determine what is right for you. This post does not constitute medical advice and is not intended to treat or diagnose anyone.
This post does contain affiliate links. By purchasing through these links, it doesn't cost you any extra, but allows us a commission which helps us to continue posting informative articles for you!