For those of you who haven't heard, Oh My! Handmade Goodness is adventuring through the summer with a creative business camp. This month, the  Camp OMHG Merit Badge design challenge started and today the first set of merit badges were offered. I submitted six different badges to the challenge, while also experimenting a bit with Photoshop.
Maybe you need to learn some new photography skills for your shop, or maybe you've selflessly taught a new skill to someone in need. Have you helped a friend, sewed something, conquered a challenge, or built a new website for yourself? You can download and print these badges over at OMHG along with some other very fun badges from other designers.
I'm hoping to earn the teach a skill badge, the help a friend badge, the sew something badge, and the bold and brave badge. I have a lot of goals that are going to require me to be bold and brave!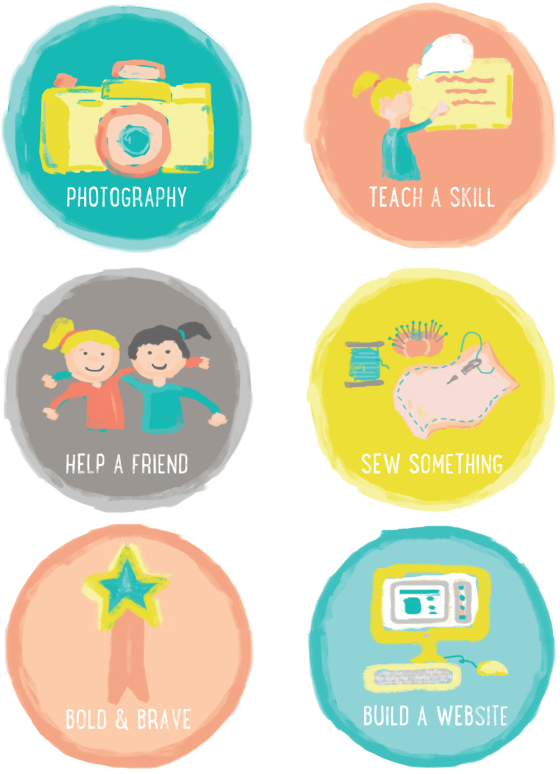 I'd like to know, what is it that you would like to accomplish this summer? Do any of these badges work for your goals, or is there something else you had in mind?
(OMHG is looking for more badge designs and will also be posting more designs every Friday. Maybe you want to design your own badges, or see if you can earn some new ones?)