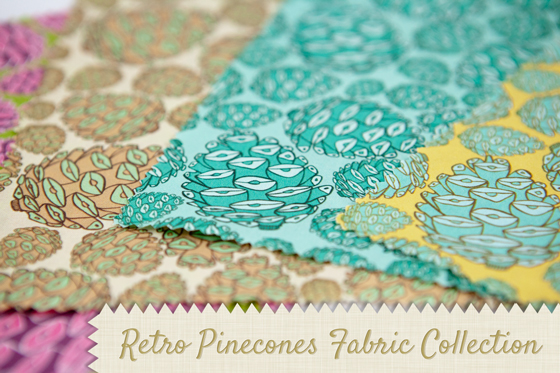 What gets you excited for the day and moving in the morning? Your cup of coffee? Your kiddos? Your work? A special project that is close to your heart? For me, it's a combination of things, mostly centered around creating. Lately, designing patterns has really kept my blood flowing and my mind on the move. The first time I ever made a pattern, I got an instant design buzz and it's been percolating ever since!
I've slowly been adding patterns to my Spoonflower shop and thinking of new collections too. Once I had a decent amount of patterns in there, I went ahead and ordered their swatch kit, then eagerly awaited my VERY OWN designs to come in the mail. Do you know how thrilling it is to see something you created digitally be produced!? Even though they are just little swatches, it was a a huge thrill to have them tangibly in front of me. And I'm finally getting to take some pictures of them for you!
This retro pinecones collection is actually the first of the patterns I have created and one of my all time favorites. I think the fabric turned out beautifully, but could also see it as wallpaper or wrapping paper (which are also available at Spoonflower).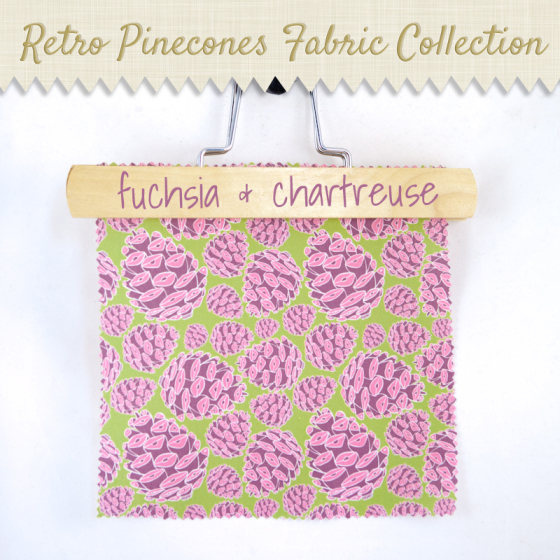 Have you ever created something and then had it produced? What did it feel like to you and was it successful? I'd love to hear about your first or favorite creation and how it made you feel in the comments. Share links if you'd like! I want to see your goods 🙂