Well it's been a long time again. I know! Life is crazy with a baby and that means less time for blogging, among other things, but I'm trying really hard to keep you abreast of the important stuff. Enough apologizing already, right? What is this about #MakerMail, you say?
MakerMail is a revolutionary co-op service delivering handmade goodness straight from our makers right to your door!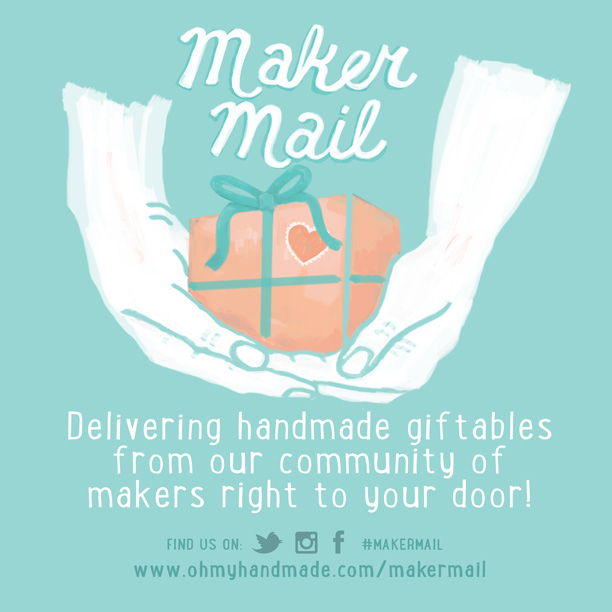 How exciting is that!? I'm thrilled to be a part of this Maker Movement with my "Yeehaw" and "Giddy Up" cards!
Here's the scoop from the team:
"MakerMail is a subscription-style service that brings to the real world a taste of the Oh My! Handmade Goodness (OMHG) virtual cooperative. Subscriptions come in two flavors: Letter Mail is a collection of pretty paper goods, like prints and notecards. Packages contain handmade three-dimensional objects, wrapped for giving. Each delivery comes straight from its Maker with a handwritten note, to create a precious and singular connection."
"This revolutionary co-op service brings the OMHG community right to your door quarterly. New Makers and products rotate in each round, introducing you to new tastes, styles, and businesses four times a year."
"Buy a MakerMail subscription for yourself to support handmade goodness, the creative community, and the OMHG Makers. If you are a creative, MakerMail is a wonderful way to be inspired by the diversity of the handmade community. Or give a MakerMail subscription to those hard-to-buy-for friends and loved ones who enjoy sweet surprises in the mail."
Sign ups started on October 15th at ohmyhandmade.com/makermail and there are limited quantities so snatch yours up today before they sell out. 🙂 Just in time for gift giving season!