Our minds are rich & colorful gardens of creativity and imagination. In my Landscapes of the Blossoming Mind series, I'm exploring the growth of creativity and mindfulness through an unplanned and intuitive painting technique. Each of these paintings starts with the memory of a nostalgic experience of a natural place, and transforms and morphs into something unexpected as the layers build. This series is a practice in "letting go" of the results in order to see what magic unfolds and how nature can transform experiences of life.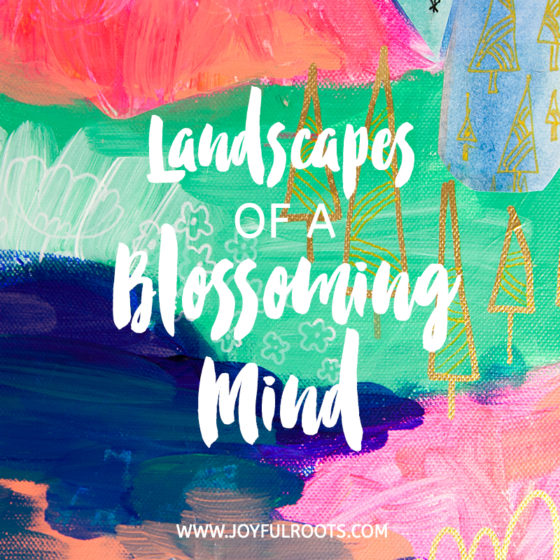 This series has been an evolution of my art, and a meshing of my illustration and painting, two loves that I've been struggling to intertwine for some time. But by golly, I think I've done it!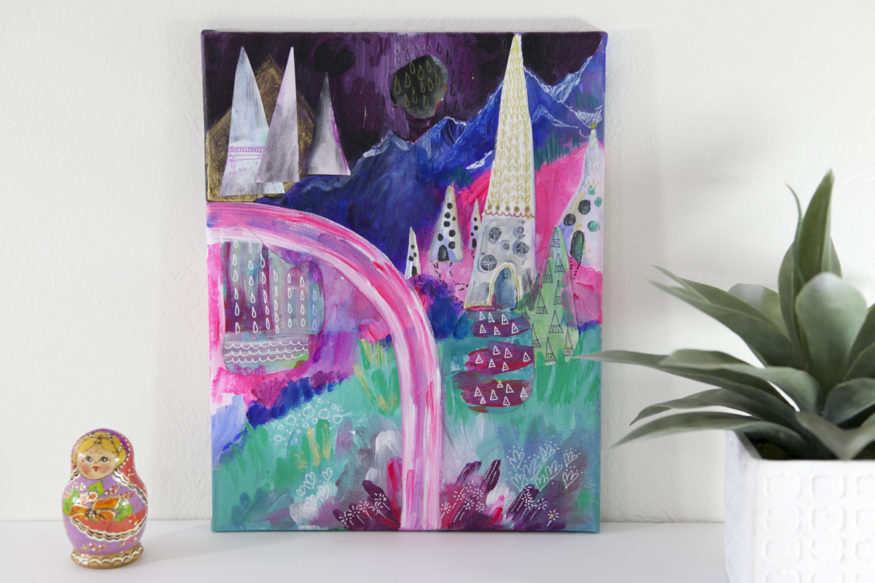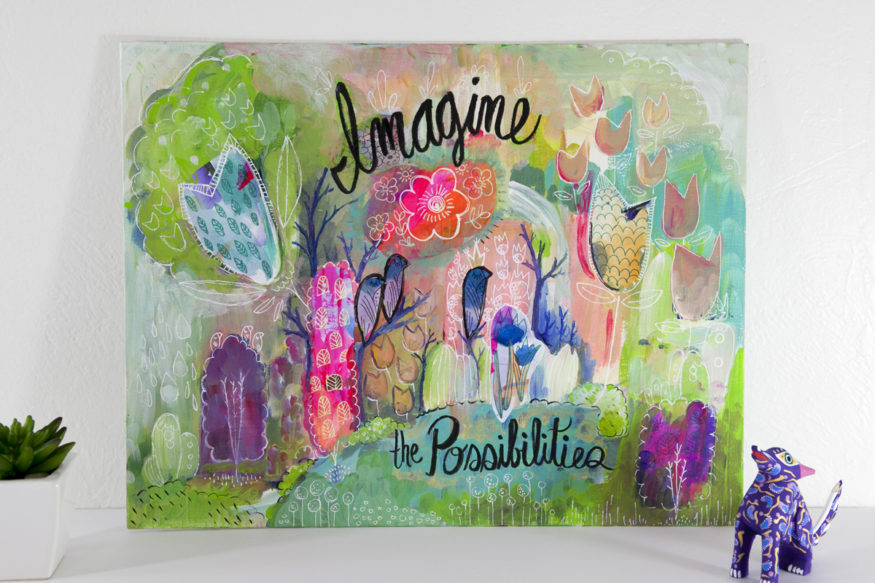 It took a lot of letting go, to find a process that allowed me to think less and use more of my intuition and flow. It's like meditation in a way and it feels so right. When I paint, I'm pushing my mind to bring forward the emotions and feelings associated with memories and present states of joy: nature, plants, place. It's both stimulating and soothing, the way I think meditation should be.
Currently, you can find many of the paintings from this series in the Of Land, Sea, and Sky exhibit at ASU's Ucent Building (411 N Central Ave, Phoenix) in downtown Phoenix and it's being displayed among works from artists residing all over Arizona.  If you are in the Phoenix area, it's definitely worth stopping by. The exhibit is on the walls of the first, second, and third floors and open to the public daily from 8 to 5.
There are also high-quality giclee prints and greeting cards of my artwork available in my shop, you know, for all your colorful, inspirational, happy-space needs.