I'll admit, I hadn't really thought that much about making art for holidays. I mean, I do get in the festive mood around Christmas and it usually rubs off into my work, but when I created my most recent pieces I didn't have Valentine's Day in mind. However, something I always have in mind is love. It's what makes my world go round, and I like to think it makes the rest of the world go round too!
Then yesterday, I realized that the last three digital paintings I created are all related to love and perfect for Valentine's Day! So, I decided to share them as nice little ways to say "I love you" for the upcoming February 14th holiday. Despite the over commercialization of that and many other holidays, I believe there is always more room for love and always more room for art. These were made in love too; they are a collaboration between my husband and I. He came up with the initial idea, and I developed them into what you see.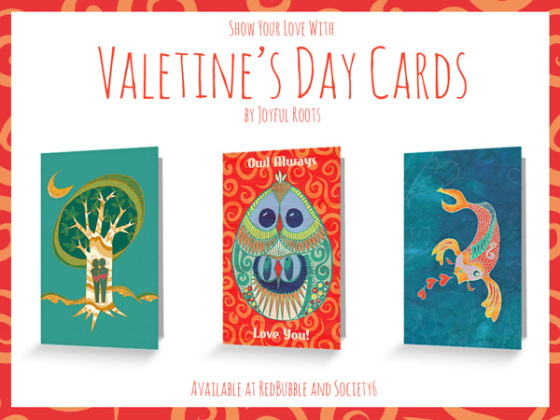 You can find these cards for sale at my RedBubble Shop and Society6. Society6 is having free shipping until Sunday.
P.S. I'm still out of my mini-canvases! I got desperate today and went to the local craft store, which doesn't have mini canvases, but mini boards. They are a bit bigger at 4×6, but hopefully will make for equally great art. 🙂