HOW WOULD YOU LIKE TO TAKE YOURSELF ON A BOTANICAL SENSORY JOURNEY THAT WILL NOURISH YOUR BODY, MIND, AND SOUL?
The Ascension Kit harnesses the wisdom of plants to ground you in your senses, strengthen your relationship with mother nature, and enhance your existing spiritual practice. Aromatherapy and skincare combine to help you connect more deeply to your own essence by way of self-care rituals.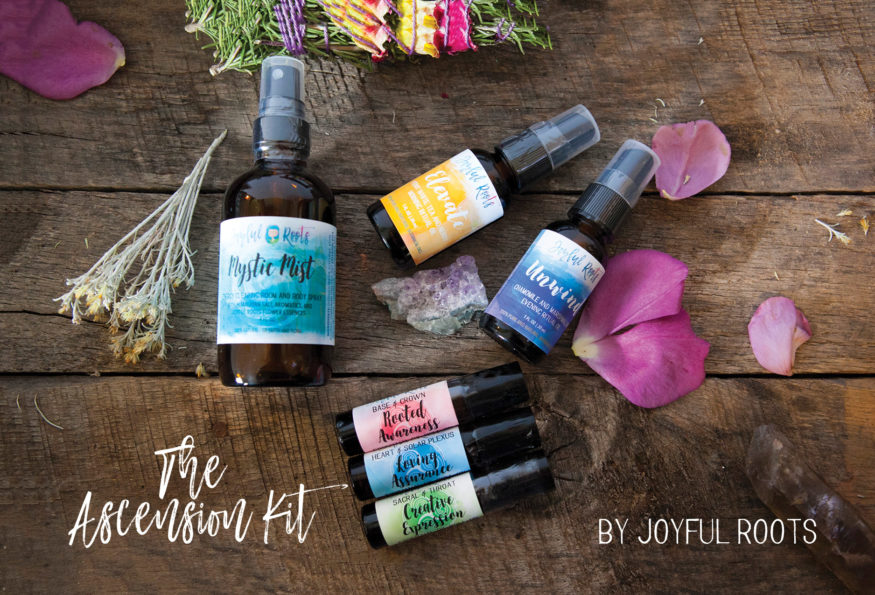 THE JOYFUL ROOTS PHILOSOPHY:
100% Natural and Pure
Your skin is your largest organ – it deserves to be nourished with healthy, natural, and toxin-free products.
Plants Are Partners
I believe that plants work in partnership with our body and are a gateway to better health. They are wise beings who are necessary for our well-being.
Get Grounded
When we get grounded daily through our senses, we enhance our well-being, connect to our essence, and begin to connect more deeply to the joy and magic around us.
Rituals for Connection
A daily ritual practice can offer us both meaning and connection, which we so often crave in our lives.
THE ASCENSION KIT INCLUDES:

LUXURIOUS, SKIN-NOURISHING, PLANT-BASED MORNING AND EVENING RITUAL OILS
Elevate Morning Ritual Oil combines an invigorating infusion of peony white tea, the sweet uplifting scent of neroli orange blossoms, and the antioxidant power of fruit-seed oils to bring fresh awareness, invigoration, and skin-nourishment to your morning.
Unwind Evening Ritual Oil is infused with skin-soothing marshmallow and calming chamomile in a jojoba and olive oil base. Essential oils of lavender marjoram, mandarin, cedarwood, patchouli, clary sage, Roman chamomile, and blue tansy all harmonize together to create an incredibly soothing aroma that will set the mood for a good night's rest.

3X SPIRAL CHAKRA AROMATHERAPY OILS FOR MEDITATION AND INTENTION SETTING
Based on the spiral path of the Celtic Chakras, this set of roll-on oils will support you in your intention to enhance your loving assurance, creative expression, rooted awareness, or wholeness of self.
Use them individually or as part of a meditation and allow the aromatherapy to enhance your well-being!

MYSTIC MIST ENERGY CLEARING ROOM AND BODY SPRAY
Mystic Mist is a wonderful option for those times when you need a convenient and smoke-free way to refresh the energy of your space.
Himalayan Pink Salt removes positive ions and contaminants from the air while cedarwood, clary sage, and lavender cleanse the energetic field of the space and offer a beautiful aromatic experience.
The Joyful Roots Ranch flower essences each provide an additional vibrational offering, such as inner calm, connection to source, flexibility, and abundance. This bright and clean aromatic mist also refreshes your skin!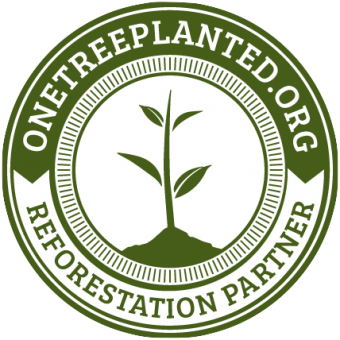 Every Ascension Kit purchase plants 3 trees! It's a small part we can play in reforesting our planet, which helps air quality, water quality, and climate regulation, among so many other benefits!
I'd Like To Order My Ascension Kit Now!
WHAT ARE PEOPLE SAYING?
I clearly remember the rush through my body + soul as I unraveled the magic of Kimberly's homemade, organically grown floral + natural essences that are infused in each one of the divine products of this magical kit!

I LOVE essential oils and have a devout spiritual practice every morning that includes a tea ceremony, meditation + prayer. I have been searching forever for the right essential oil that would deepen my spiritual practice, but in many online searches, trips to Whole Foods, samples from essential oil companies, I have never found a scent that truly touched me in a way that deepened my connection to Source energy…and then came the Ascension Kit, compliments of dear Kimberly Kling!

~Jessica Silverman
Each of the oils in the Chakra kit were lovely. I noted added benefits after using on day four. I must say it is very hard to pick a favorite. I love the Mystic Mist. The gentle sent and uplifting clearing is immediate. The Unwind helped greatly each night to calm the brain-chatter. I look forward to using your oils personally and with my clients.

~Beth Ferguson
Kimberly's products are AMAZING. I use them every day and love them SO much! First of all, they all smell wonderful. They help me feel so connected and in tune with my Soul and Mama Earth. And I feel so good knowing her products are all completely natural, as I am very sensitive to additives and chemicals. And her creations feel so soothing on my skin!

 

I highly recommend Kimberly's products to everyone! They are so infused with love and you can feel it! Kimberly is such a bright light in this world and her products are such a beautiful extension of her essence, her light, and the love that she truly is!

~Cori Klein